Family Is Forever - Bookmarks
Hi Everyone,
Deni from the Video Team here today sharing some bookmarks I created using the Family Is Forever stamp set. 
I began by cutting the bookmark shapes using some dies from my stash, I ran them through my Gemini using some Blending Cardstock because I knew I wanted to colour them using Copic Markers. I also ran a second lot of card through as I knew the Copic would show through the back and nobody wants to see that. 
Once I had my shapes cut I had an idea of how I was going to stamp the images and I got started. I grabbed some Acrylic Blocks from my stash and popped my stamps onto them. 
My plan was to go simple on them, I didn't want to take away the beauty of the images. I used some of the little flowers from the set as well as the little leaves. I also used some of the sentiments. I stamped them all out using Memento Tuxedo Black as that is my go to ink for Copic Marker Colouring. 
I added some Washi Tape to the bookmarks then began my Copic Colouring. I will have all the Copics listed below incase you would like to replicate my designs. 
One I finished all the colouring I added some grounding to the bottom of the images and some Wink Of Stella to the flowers. Next I adhered the second bookmark shapes that were cut earlier to the backs to cover all the bleed through (this is completely normal with Copic Markers). 
Next I grabbed some ribbons from my stash and tied them through the top of the bookmark and used the twine to complete them and tie them off. 
If you are interested in watching me create the bookmarks you can do so here on the Kindred Stamps You Tube. 
Products Used On My Card (Affiliate Links Used Possible)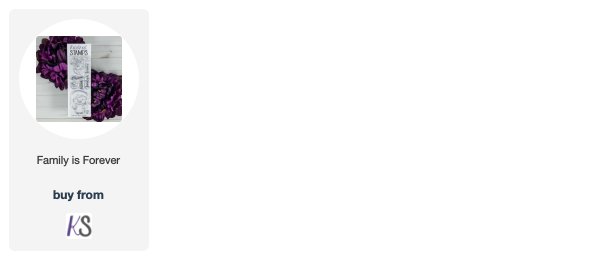 Copic Markers Used
E50, E51, E53, E55, R20
B21, B24, B26, B28, B29
C7
E71, E74, E77, E79
R35, R37
Thanks for stopping by, Deni
S O C I A L MEDIA 
B L O G : http://angelhandmadepapercraft.blogspot.com.au/
I N S T A G R A M : http://instagram.com/angelhandmadepapercraft
YOU TUBE: http://www.youtube.com/c/AngelHandmadePapercraft
F A C E B O O K: http://www.facebook.com/angelhandmadepapercraft
PINTEREST: https://www.pinterest.com.au/angelhandmadepapercraft
PERSONAL BLOG 
ANGEL HANDMADE PAPERCRAFT: http://angelhandmadepapercraft.blogspot.com.au/
I am an Ambassador for Copic Marker Australia and NZ
Leave a comment